Discussion Starter
•
#21
•
I saw a MachE prototype that made a crazy loud wine when Drifting
Bet it's the BorgWarner transmission
Was it the Mach-E 1400 that Vaughan Gittin Jr. built? because the reason it's so noisy is because they put a giant speaker in the back of the car.
The Mach-E 1400's diffuser is probably the first to include speaker-grille perforations, behind which lies an LRAD 100X military loudspeaker that can deliver the soundtrack of your choice at drive-Noriega-from-his-compound amplitude. Everyone seems to expect a high-pitched electronic "Screeeee!" but may we suggest Van Halen?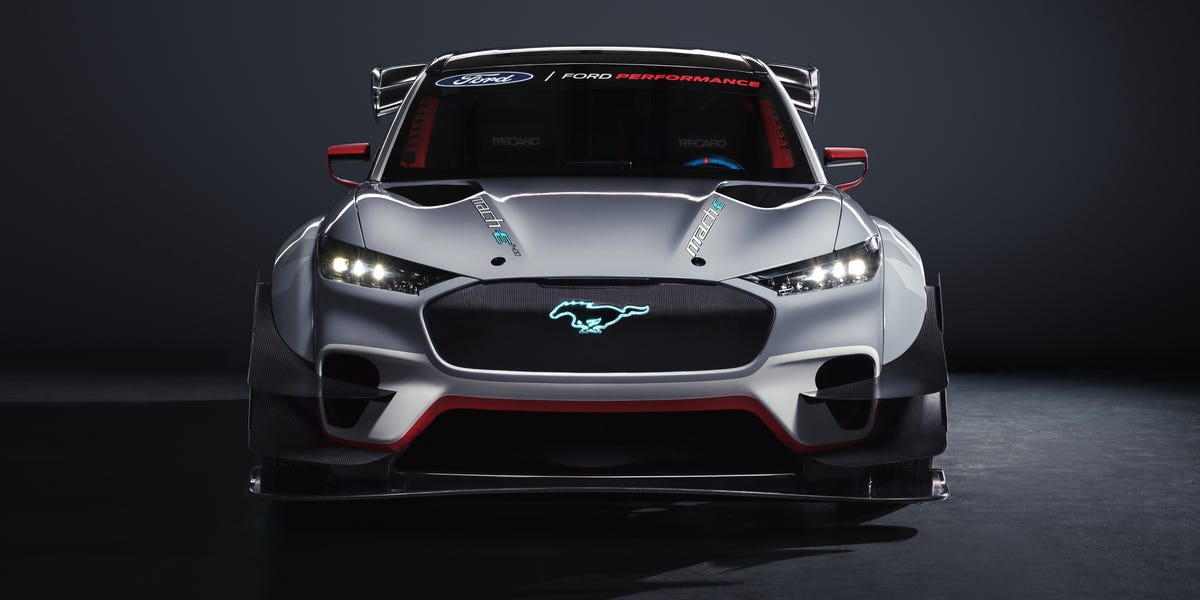 Exclusive: Vaughn Gittin Jr., who created this greased-lightning EV with Ford, gave us a behind-the-scenes peek, complete with donuts.
www.caranddriver.com