Discussion Starter
·
#1
·
According to WGLT in Illinois, Rivian is going to start bringing in workers to the plant in Normal starting on Monday. The one thing though, is the article isn't clear if that is today (May 4) or next Monday (May 11)
Workers Return To Plant

Rivian's Normal plant has largely been shut down since mid-March due to the coronavirus. That will change Monday.

Around 50 employees serving in construction supervision, basic maintenance, and central engineering will come back to the plant, a spokesperson said. Only around 10 to 15 employees had been at the plant over the past six weeks. (All company employees are still being paid regardless of their location.)

Rivian said it "needed time to prepare and build our supply of safety and cleaning equipment."

"We have already contacted all of those returning employees and have emphasized that safety and comfortability are our top priorities. If anyone feels uncomfortable, they are not required to be on site," the company said.
Rivian founder and CEO RJ Scaringe said his company will not be seeking the $1 million grant that it was owed from the Town of Normal, saying "the funds…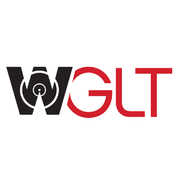 www.wglt.org