Discussion Starter
·
#1
·
Rivian's goal to hire 1,800 employees to its plant by the end of the year has spared a housing surge in the Bloomington-Normal, Illinois area. Both home building and home buying.
Rivian's announcement that it plans to hire 1,800 workers at its electric vehicle plant in Normal by the end of the year has real estate agents and…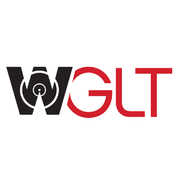 www.wglt.org
Sellers market

Rivian's plans could stretch a housing market that already has limited inventory. That makes it a tough time to be a buyer.

Bloomington Realtor Greg Zavitz said it's a great market for sellers.

"Man, it's the best time I've ever had," Zavitz boasted. "I've been doing this for 35 years. I've got myself and two other people. We are just hopping like bunnies."

Zavitz said it's hard to keep up with sales leads because they are coming so fast. But he said he can't always give prospective buyers the home they want. He said he recently had to tell a client they can't get a four-bedroom home in Bloomington-Normal for less than $225,000.

Zavitz said if you find a home you like, you better move fast.

"If they find (a Realtor) that can get you in the house as soon as possible, because it may not last more than a couple days. You can't say, 'I'll go look at it next week' because most of the time, it's sold by then."

Zavitz said housing demand also is high because more people are working from home and they decide they need more space or they are ready for something different. Zavitz also said some who want to buy are afraid to put their current home on the market first because they fear they'll be left without a place to live.

Zavitz said homebuyers will find a place to live in Bloomington-Normal -- though you might have to pay more than you want and you might have to wait a little longer. He said you might have to rent first or buy a house outside the Twin Cities and commute.

Hotels also helped

Rivian's planned hiring spree also has pumped life into the struggling hotel industry in Bloomington-Normal.

Rachel Bedeker is general manager at Eastland Suites in Bloomington, one of four extended-stay hotels in the Twin Cities. Bedecker said Rivian contractors started coming in droves in the fall.

"Some of them think they are going to be here three or four months and then they end up leaving tomorrow, but some of them think they are going to be there two or three nights and they end up staying months at a time," Bedecker said.

Bedecker said as soon as one Rivian contractor checks out, another one checks in. She said Rivian accounts for about 80% of Eastland Suites' customers in recent months, while the hotel is nearly full almost all of the time now. That wasn't the case last year as the pandemic cut Bloomington-Normal hotel business nearly in half.

"They are doing us well right now," she said.

Bedecker said in a typical year, the hotel would not have had all the available beds for Rivian. Bedecker said Rivian has caused Eastland Suites to shift its focus more toward extended-stay visitors and less on people coming in for weddings, conventions and sporting events.

"It's definitely been a transition in how we operate, in a good way I think," Bedecker said. "As long as I've been here which is almost 20 years, we've never been this full with extended stay (guests) for this long of a time."

Armstrong said his company plans to put up another 33 homes at the Grove subdivision in the next year. He added there's plenty of room for more development there, but Armstrong said he still has questions about Rivian's future before he builds beyond that.

Armstrong said he wants to know if there will be more hiring at the electric vehicle plant after this year, what kind of homes will Rivian employees want, what can they afford and how many already live here.

Armstrong said another challenge homebuilders face is a shortage of workers. Many builders retired or found other careers during the downturn. Armstrong said he's fortunate he didn't lay off any workers, so he has enough staff to get the job done.

Armstrong said homebuilding now is like drinking from a fire hose, but he's not complaining.

"It's contagious, it's fun again, I have a grin on my face and I didn't have it there a couple of years ago," he said.

Rivian's success in the electric vehicle market will help determine how long Armstrong keeps smiling.