Discussion Starter
·
#1
·
Rivian's growth in the Bloomington-Normal community has led them to already becoming the third largest employer in the area. They're only behind Illinois State University and State Farm for number of employees.
This article gives an interesting look at how Rivian's growing workforce affects the Bloomington-Normal community.
When a community workforce expands that rapidly, most people think the growth is a positive, but it can bring challenges. Bloomington-Normal history can be a guide.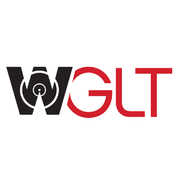 www.wglt.org
As of July 12, Rivian said it will have 2,000 employees at its plant in Normal. That is up from zero several years ago, and much of the hiring has come in just the last year and a half.
It also positions Rivian's workforce as roughly equivalent to Country Financial's 2,034 workers, the Bloomington-Normal area's third largest employer. That's according to Economic Development Council data from 2019, the most recent year available.
Within the next year, Rivian's plans call for hiring that could surpass the 3,319 employees at Illinois State University, currently second on the list of largest community employers behind State Farm.
When a community workforce expands that rapidly, most people think the growth is a positive, but it can bring challenges. Bloomington-Normal history can be a guide. The last times the community saw that level of expansion was when State Farm built out its Corporate South complex from 1992 to 2001, and when Mitsubishi Motors production and employment peaked in the mid-1990s.
Workforce
Retired Normal City Manager Mark Peterson said workforce shortages happened when State Farm and Mitsubishi were expanding.
"We heard for years that it was a difficulty in Bloomington-Normal. Everything from service jobs to more responsible higher-paying jobs, businesses had a difficult time finding employees and then keeping them," said Peterson, adding that created pressure to raise pay.
Even that was sometimes not enough.
"A good friend of mine who ran a restaurant said, 'I'll have an employee call up and say I need Friday night off. And he'd say you can't, you gotta work. OK I quit. And he'd go find another job on Monday.' It was that competitive for workforce," said Peterson.
Rivian already has had some impact on the employment picture in the Twin Cities. A substantial number of people hired by Rivian were already in the community. Peterson said that also happened during the boom years at State Farm and Mitsubishi. Peterson is currently the interim general manager of Connect Transit, the public bus service for Bloomington-Normal.
"We are having a terribly difficult time hiring employees. And it's a good employer; pays well, excellent benefits. We've lost a number of current employees to Rivian. Good for them. We certainly don't resent that. But it has made it difficult to hire. For example, we are always looking for drivers. We recently hired four or five and they were to start and only one of them showed up. We do know some of them got the call from Rivian," said Peterson.
Last month, Rivian said it may reach 3,000 to 4,000 employees by the end of 2022.
"That is going to have a profound impact on our workforce locally as well as the regional workforce," said Peterson.
Municipal service
Growth creates demand for city services. As new houses go up, water, sewer, and other utilities need to be extended.
"You felt it in certain departments, the inspections department for example, code enforcement. But it spilled over into all kinds of things — engineering, anything related to land development had an impact," Peterson said.
The Town of Normal has reported heavy time commitments by inspectors who have needed to sign off on 800,000 square feet of Rivian plant expansion. The old Mitsubishi plant had about 200,000 square feet.
Education
Peterson said schools also faced challenges in those years of State Farm expansion when student populations rose.
"They don't take advantage of the increase in economic activity like municipalities do. They don't get sales tax. It actually became more difficult for schools to manage this growth than it did for other local governments," said Peterson.
Districts such as Unit 5 built new schools during that era. That in itself created a challenge, deciding where to put buildings that will remain relevant for generations, when neighborhood compositions change as families age and move. Peterson said he believes Unit 5 got it mostly right in that planning process. At one time, there was even serious talk of a third high school, though that waned as community expansion slowed.
Currently, Unit 5 has no expansion plans, though the high schools may be close to capacity limits, depending whether you talk to teachers or the administration. Peterson said the district might eventually have to consider expanding its facilities if Rivian growth continues, or if other growth happens in the community that is associated with the electric vehicle industry.
"At some point, you have to do something," he said.
Political landscape
The idea of municipal debt was a hot-button political issue during the last two municipal election cycles in Normal. But it's significance as a political issue may have been heightened by unusual expectations for any city and town created during the halcyon days of State Farm and Mitsubishi employment.
"Normal was debt free for a while and it's not financial rocket science. We had 10-12-14% growth in sales tax revenue every year. We had tremendous revenue growth and that gave us the ability to pay down our debt quickly and to keep our pension obligations where they needed to be and that was driven by this economy that was just humming and growing," said Peterson. "Now, when Mitsubishi closed and State Farm began to contract, we saw it."
Culture
Peterson said the Mitsubishi plant brought needed diversity to the county because of the Japan-based multinational corporation that owned the plant. State Farm expansion brought demand for music, art, and other cultural offerings and the resources to invest in them. Peterson noted the addition of the Bloomington Center for the Performing Arts, the Children's Discovery Museum and the downtown area to the community can be traced to State Farm expansion.
"It provides some resources that the communities have and other groups to invest in cultural facilities and programs and then when things get tough those are some of the first places companies cut. Certainly, that's an area where municipal governments cut," said Peterson, who hopes as the community returns to a growth mode, it will generate additional resources the communities can reinvest in cultural opportunities.
Uncertainty
Mitsubishi played an "immense and positive" part in the regional economy for more than three decades. Peterson acknowledged the auto industry is cyclical. The electric vehicle component to that industry is rapidly growing worldwide, but it is also very competitive, and the long-term success stories have yet to be written.
Peterson said the lesson of Mitsubishi growth is that communities should use that opportunity to diversify the economy as much as possible.
"And I think Rivian provides an opportunity to attract industries that may be technological in nature, but are not as cyclical as the automotive industry, that maybe have similar workforce needs, but are in different industries so that we do not have all of our eggs in one or two or three baskets," said Peterson.