Some R1S first drive reviews have started to get released this morning! As more come out add them to this thread.
Kelley Blue Book
TFL
InsideEVs
We drove the Rivian R1S electric SUV for the first time and it sure is an impressive all-around electric beast of a machine. But is it better than the Rivian R1T?
insideevs.com
We gave the Rivian R1T extremely high marks after spending a few days climbing the Colorado mountains in one so going into this drive it was hard for me to really imagine liking the R1S more, but that's exactly what happened.

Both on and off-road the R1S is slightly better at most tasks except towing as the R1T can tow significantly more, 11,000 lbs to 7,700 lbs. If you're off-roading, the R1S's considerably shorter wheelbase really makes a huge difference. But the length isn't the only advantage the R1S holds. The departure angle is 34.3 inches compared to the R1T's 30 and the breakover is 29.6 inches to the R1T's 26.4. The R1S It's an unstoppable force on the trails and makes what should be a difficult trail seem easy, even for those that don't have much trail experience.
Inverse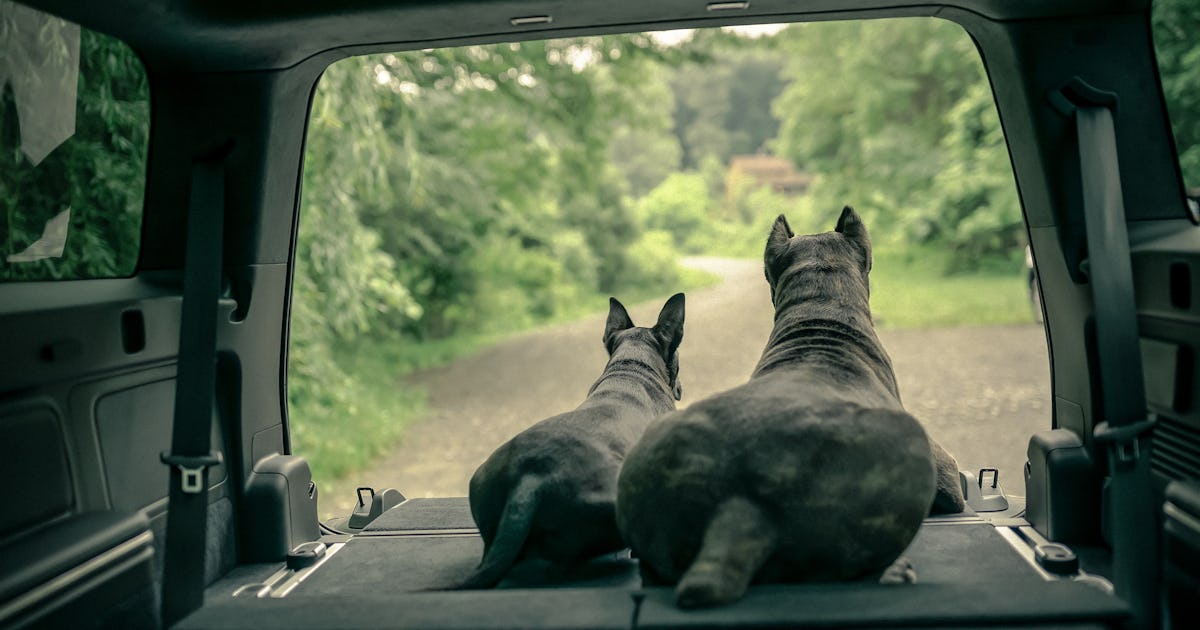 Rivian takes its successful electric truck formula and gives it the three-row SUV treatment
www.inverse.com

If that isn't enough, there's a voluminous power frunk that's 22.7" x 25.4" x 54.8" with the cargo shelf removed. The second-row power folds with a 40/20/40 split configuration, giving an enormous 104.7 cubic feet of total interior storage volume. If you still need more space, roof rack mounts allow for a six-person pop-up tent to be affixed.

The second-row seats are comfortable, with plenty of leg-room and a generous recline. They also slide forward to give extra space to the passengers in the third row. Adults probably won't want to spend a four-hour road trip in the way-back, but if you slide the second-row seats forward a bit, there's plenty of room. There are also cupholders and small storage cubbies with USB-C power ports to keep the kids and their devices fueled up. There's no rear-seat entertainment, aside from the enormous panoramic sunroof that extends to the second row, plus an extra sunroof over the third row, so the R1S feels spacious and airy regardless of your seat.
The Drive
The R1S proves an SUV doesn't need a historic brand name or burbling engine to have an adventurous soul.
www.thedrive.com
Speaking of sovereignty, the traction management tech on this thing absolutely dominated the slippery climbs and slop we tossed it through. I had a little trouble getting used to the go-pedal; EV driving is just so different from an old carbureted truck that I won't even try to articulate the specifics, but even with some herky-jerky control application the R1S was able to convert my inputs to a confident and consistent march forward. In other words, the vehicle would be extremely forgiving to inexperienced drivers and largely effortless to somebody with skill.

By the time I glided my R1S loaner back to the hotel we'd left in the morning, I was completely sold on the thing. As an adventure truck enthusiast and a lover of outdoor recreation, this vehicle doesn't really leave anything to be desired as an SUV. But there are still some huge question marks about Rivian as a company and a car-seller that its first customers are just going to have to be willing to take the plunge on.
CNET
Rivian's R1T delivered all-electric performance in a refreshing template. Now the R1S SUV is here. Is it just as revolutionary?
www.cnet.com
Does the R1S live up to the hype set by its open-bed brethren? Its performance certainly doesn't disappoint and it shares the same high-end, distinctive design that I and so many others love on the R1T. Sadly, the R1S loses Its pricing edge, which means it's not a sure bet for anyone. But for those with the means, this SUV will not disappoint.