The latest Rivian Stories is out and this one focused on their hardware and software platforms.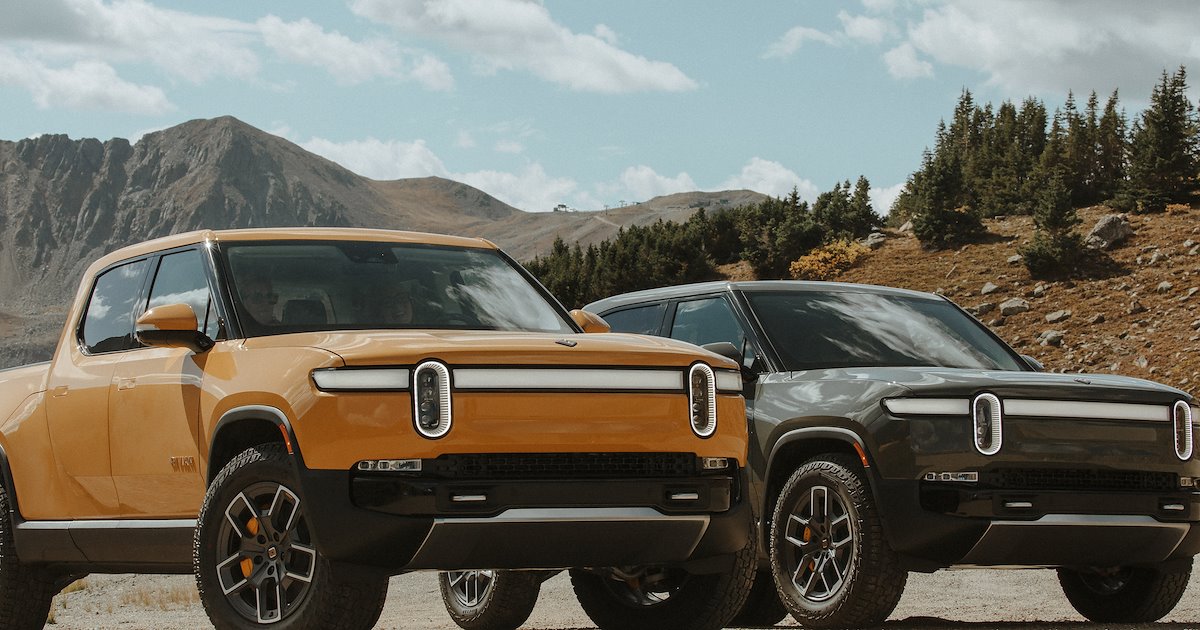 We designed our hardware and software platforms to enable us to continually enhance the product experience over time. The tight integration among the hardware, software and network architecture means we can seamlessly add new features, evolve our UI and enhance existing capabilities with...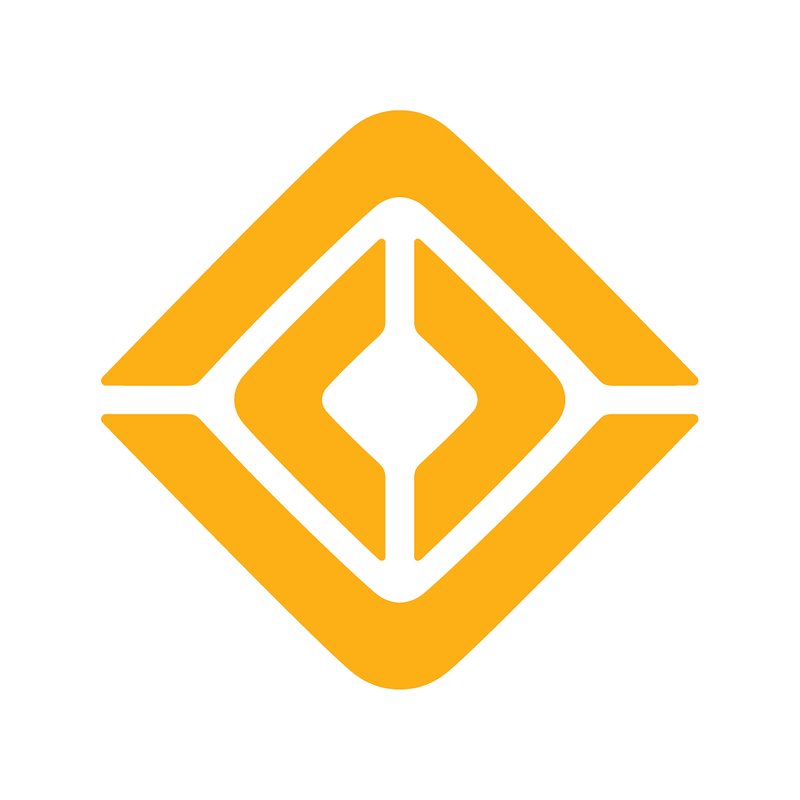 stories.rivian.com
We designed our hardware and software platforms to enable us to continually enhance the product experience over time. The tight integration among the hardware, software and network architecture means we can seamlessly add new features, evolve our UI and enhance existing capabilities with over-the-air (OTA) updates. We are passionate about making every Rivian better with age.
A few years ago, Vidya Rajagopalan had reached a point where she wanted to focus her technology expertise and career on something she was passionate about – an important purpose. This is when she learned about Rivian.
"I realized there are few times in life when you get to be part of a major transition, and helping to transform a 100-year-old industry with electric vehicles is a big transition," she said. "It seems we're finally at a point where headwind is switching to tailwind."
Today, Vidya is Rivian's vice president of engineering hardware. She's as inspired about building industry-first electric trucks, SUVs and commercial vans as she is about the competition we hope our products help inspire and accelerate. One of the areas Vidya is most excited about is the marriage of hardware and software that comes from designing and engineering from scratch.
Technology with Headroom - Rivian Stories
"Creating new technology with this tight integration, from start to finish, means we get unprecedented control over the quality, performance and features of our vehicles," Vidya says. "We build what our customers want. We build what inspires us. We're not putting out static software designed around off-the-shelf hardware – because we build our hardware with plenty of headroom, we're able to add all kinds of capabilities and features over time through software."
The hardware in Rivian vehicles – everything from interior displays to the interconnected electronic control units that power everything from vehicle dynamics to battery management – were designed and built to deliver amazing experiences both today and in the future – to be ready for the innovation coming three, five, even 10 years down the road.
Developing our hardware and software in-house was an intentional choice. This vertical integration of our technology allows us to both move quickly and to push the boundaries of innovation, says Wassym Bensaid, vice president of software development at Rivian.
"From our earliest days, everyone understood that enabling world-class experiences would demand world-class technology," Wassym says. "We don't see our vehicles as just mechanical objects but rather as smart, connected computers on wheels. Software is the force behind the scenes. It's the thing that helps reveal the beauty and capability of all of our hardware."
Where we have chosen to partner with innovators outside Rivian, we picked ones we could collaborate with to do things that have never been done before. When selecting a partner for our in-vehicle experience, or human-machine interaction, we chose Unreal Engine, a development tool by Epic Games known for creating immersive video game experiences that call on photoreal visualizations, animation, and real-time physics.
"Unreal Engine is unbelievably good at what it does, and we're thrilled to leverage it in-vehicle to enhance the driver experience," Wassym said. "The technology uses the data feeds from our sensors to generate a real-time simulation on the in-vehicle screens. Once again, it's an example of the way not just software but everything has to work together – hardware, design, and data."
Being able to generate an accurate on-screen rendering of the vehicle as it moves through different situations is essential to a driver being able to build trust and confidence with their new R1, especially as we add more and more autonomous features.
In literature, there's a saying: easy reading is hard writing. The same can be said for software. Behind virtually every R1 feature and function is a broad, cross-functional team of teams who worked closely, across disciplines and time zones, to bring it to life.
While most R1 drivers may not take the time to unpack the tightly integrated technological architecture of their vehicle and the ecosystem built specifically to support it, they will certainly notice the ease of operating a smart, connected machine as well as the continued updates and enhancements we make to "unleash more and more capability over time," Wassym said.
Zooming in on a few specific features of R1 vehicles is a good way to understand some of the ways this technical integration comes to life – as well as the possibilities for how these features could evolve in the future.
Technology with Headroom - Rivian Stories
KEYS & ACCESS
We've given our drivers a variety of ways to unlock their vehicles, all designed around different use cases and applications– a durable carabiner-shaped key fob you can toss in a bag, a key card that slips into your wallet, a waterproof sports band you can wear on your wrist, or a smartphone app that turns your phone into a key. All are designed to seamlessly bridge the physical and digital worlds. There is no "start" button. The vehicle intuitively turns on. The use of smart keys provides a seamless experience and allows us to personalize vehicle preferences for different drivers.
The two main technologies in our keys —
Bluetooth
wireless technology and Near Field Communication (NFC) — open up all kinds of interesting possibilities for tech integration. NFC chips are extremely small, require no power and in the future could be embedded in all kinds of rugged and portable items that can access the vehicle, like our wristband and key card today.
Bluetooth, used in the smartphone app and key fob, is the driver's connection to the cloud, and enables the Rivian to sense these keys, automatically waking up to greet you as you approach it -- unlocking its doors, turning the lights on, and unfolding the mirrors.
Technology with Headroom - Rivian Stories
COMFORT & ENTERTAINMENT
Rivian comfort and entertainment systems were designed to unite vehicle hardware and software in a centralized way that is accessible, intuitive, responsive, and fun for drivers and passengers.
Three screens in the vehicle communicate with drivers and passengers and allow them to control virtually every aspect of the vehicle's controls, from heating, cooling, and navigation to Drive Modes and security.
OTA software updates mean virtually every part of the in-vehicle experience can evolve and expand over time, from enhanced UI to new features and entertainment options to new partnerships and apps coming online.
Technology with Headroom - Rivian Stories
PERFORMANCE & DRIVE MODES
Our R1 vehicles were developed to around a software enabled chassis and propulsion platform that enables unparalleled breadth in dynamic capabilities. To access all these different personalities of the R1, we developed a range of curated drive modes. Initially, the R1 vehicles have eight drive modes, including four for off-roading, so you select how you want the vehicle to behave across every kind of environment and terrain.
Our vehicles have no locking differentials, so with one touch, you can switch from range-saving 2-wheel drive to 4-wheel drive, or from sports-car handling to off-road ready. Behind the scenes of that one touch, software configures dynamic parameters such as suspension, damping, pedal map, regenerative braking and steering to adjust the drive experience. Beyond Drive Modes, the vehicle also continuously senses the terrain, and automatically adjusts the individual motor torque values to each of our four wheels.
Drive Modes are one of our favorite demonstrations of how tightly integrated software, hardware and design can create a flexible and dynamic experience for drivers. With the switch of a mode, the entire personality of the driving experience can change.
Of course, we will continually enhance these drive modes as well as add additional modes to fully leverage the capability of our platform. There are near-limitless possibilities for future enhancements, from more personalized, preference-based controls to new drive modes.
SAFETY
Rivian vehicles were designed and built with safety as a top priority. While this certainly involved designing the vehicle to be safe in the event of an accident, it also involved developing our Driver+ platform to help prevent accidents from occurring in the first place. Our Driver+ platform consists of a tightly integrated set of cameras, radars and ultrasonic sensors along with a high precision GPS. These sensors have been designed to enable the vehicle to have an accurate view of its surroundings. This robust perception platform is fundamental in enabling us to deliver the safety and driver assistance features of Driver+. The sensors and the associated redundant compute platforms that consume this information were designed to enable us to continually enhance Driver+ with more features over time.
SECURITY
Rivian's security and theft deterrence system, Gear Guard, brings together the digital and physical worlds – and with the help of a friendly, animated character – protects your vehicle, and any valuables you're hauling with you. If you need to step away from your vehicle, a multi-camera system with a 360-degree view helps monitor the space around your vehicle, and the fuzzy, yellow character who makes his home in the center console will record video of any suspicious activity while you're gone. The video can then be viewed in your vehicle, or downloaded. The system is always connected, and always ready to detect intruders who approach the vehicle, but with minimal impact on the vehicle's range. The entire Gear Guard system was developed in tandem with the vehicle itself to ensure a holistic approach to security and our ability to seamlessly link the digital world (vehicle software, the cloud, the Rivian app) to the physical world (cameras, electrical controls, a locking port in the R1T bed and even our custom-designed, braided-steel security cable to thread through your bike frame).
We consider Rivian owners' gear as an extension of the vehicle and wanted to find ways to use our technology to help protect it. Gear Guard, both the security system and the yellow monster, are a good example of how we're always looking for ways to add value and peace of mind to our customers' lives through thoughtful, integrated design, smart accessories, engineering, and technology. And we're just getting started.