RJ Scaringe says production is increasing despite the "painful" computer chip shortage.
The pace of production at Rivian's Normal plant is improving after a slow start, although the "painful" chip shortage remains a constraint, according to founder and CEO RJ Scaringe.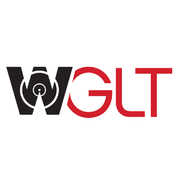 www.wglt.org
The pace of production at Rivian's Normal plant is improving
after a slow start
, although the "painful" chip shortage remains a constraint, according to founder and CEO RJ Scaringe.
It's been over two months since the electric automaker provided a public update on production inside the plant, which already has 4,600 employees.
During that last update in mid-December
, the challenge was two-fold: supply chain issues and the complexity of building three new vehicles simultaneously.
Now, that picture has changed, Scaringe said Thursday during the virtual Wolfe Research Virtual Global Auto, Auto Tech, and Mobility Conference.
"The plant is really starting to ramp nicely. It's out in front of our supply chain. The constraint today has shifted to what we're capable of producing, to really how rapidly all of our suppliers can ramp," Scaringe said.
Rivian began production of its first vehicle – the R1T pickup – in September. But it was "a few hundred vehicles short" of its target of 1,200 produced trucks by the end of 2021.
The Amazon-backed automaker has made some big moves to address the challenge. Production in Normal was shut down for 10 days at the beginning of January to make process improvements, Scaringe said.
Rivian hired a new manufacturing VP—another Nissan veteran—earlier this month
.
"We're now, of course, reaping the benefits of some of those line improvements that we made," Scaringe said Thursday.
He added: "We're absolutely making progress. … Daily records are being set all over the plant. In some part of the plant, a record is set every single day."
Global supply chain issues have impacted automakers across the U.S., including Rivian.
Rivian relies on about 400 suppliers to make 2,000 components for its electric trucks, SUVs, and vans, Scaringe said. About 2-3% of those suppliers are having trouble meeting demand, he said.
"My day starts with this as a conversation," he said.
For some of those suppliers, Rivian has gotten creative to help. If a supplier has labor challenges, Rivian has gone so far as to send its own team members to help run their lines, Scaringe said.
But there are fewer options for chips, also known as semiconductors. That's a sliver of semiconducting material on which an integrated circuit is fabricated.
"The most challenging (supply chain issue), and I would say the most painful, are in the semiconductor space," Scaringe said. "Because it's a game of allocation. And dividing our allocation with other OEMs, or other applications in many cases."
One of Rivian's few options is substitution. Since Rivian builds many of its computer platforms in-house, they have some flexibility for replacing certain chip sets with others. That's primarily being done to mitigate longer-term shortages, Scaringe said.
One challenge that's subsided, for now, is COVID. During the peak of omicron in January, the plant had over 800 people out with COVID at the same time, Scaringe said. That would have been about 20% of Rivian's workforce in Normal.
"It's hard to plan around if you have 800 people out in a single day, and to have that happen for several weeks on end. That peak of omicron was very challenging," Scaringe said.
More details are expected to be released during Rivian's quarterly financial results release in March.